2024 Youth Olympic Games awarded to Gangwon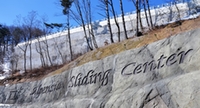 Lausanne (RWH) With the 2020 Winter Youth Oympic Games (YOG) in Lausanne (SUI) just started, the International Olympic Committee IOC awarded the next edition to the Korean Gangwon province with the cities PyeongChang and Gangneung. The IOC announced this decition following the current Session in Lausanne. With the 2018 Olympic Winter Games host, the Winter YOG for the first time will take place in Asia.
For sliding sports, the Gangwon province has the Alpensia Sliding Center in PyeongChang, the 2018 Olympic track. In 2020/2021 Winter, the artificial ice track hosts the final of Viessmann Luge World Cup.
It was also announced that the chair of the IOC Future Host Commission, Octavian Morariu, will start a dialogue with Barcelona in Spain, Salt Lake City in the USA and Sapporo in Japan regarding hosting the 2030, 2034 and 2038 Olympic Winter Games.