Athletics training for luge fans to participate in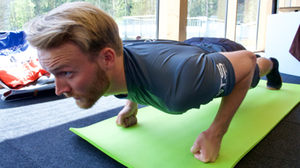 Salzburg (FIL) Luge athlete Rupert Staudinger of Team GB has been offering a short athletic training session, completely without equipment, for all fans and friends of the sport of luge on the FIL Luge YouTube channel since Wednesday, 26 May 2021.
The training is suitable for everyone to participate in, it is short and intensive. In the first week, there was the "Intense Core Workout" to train body stability and against back pain. In week two, it was the turn of the upper body workout. Both muscle groups are particularly important for the luge start.
Here you can find the luge workout on the FIL channel on YouTube. Join in and stay fit:
Upper Body workout: https://youtu.be/slvtR2D744c
Core Workout: https://youtu.be/7Qr2oAQlzBs