Basic Luge open training session for young Korean athletes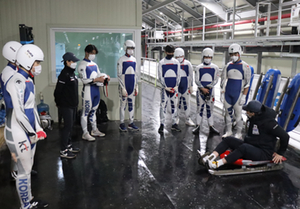 PyeongChang (FIL) The Korea Luge Federation (KLF) organised an open training session for young people at the Pyeongchang Olympic Sliding Centre on 28 and 29 May 2021.
The purpose of the event was to bring the sport of luge closer to the interested public in Korea. The coaches of the Korean national luge team, Dong Hyun Kim and Eun Ju Choi, who used to be active luge athletes in the Korean national team themselves, led the course.
The head coach of the Korean national team, Oleg Demchenko, also visited the event to give the participants qualified feedback. The event lasted several days and was conducted under strict hygiene and safety standards.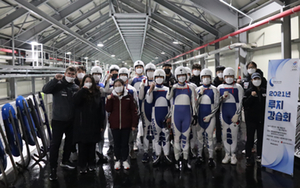 It was a very successful event for both the participants and the federation officials. Many people were able to experience the sport of luge in person for the first time. In the process, the Korean federation was able to attract several promising and potential young talents for the 2024 Youth Olympic Games and will keep an eye on them for further expected luge events in the future.
The President of Korea Luge Federation, FIL Vice President for Asia, Mrs. Jay Jieun Park reported: "Our Basic Luge open training session for young athletes was a full success. There was included a theory lecture and three times of practical training sessions". And KLF Secretary General, Mr. Young Lee added: "The theory lecture covered overall explanations of Luge including all Luge equipments and safety issues that must be imperatively observed during practical training sessions".