Eight lugers set to compete as Olympic Athletes from Russia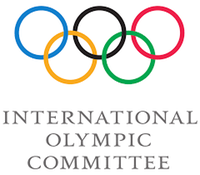 Moscow/Lausanne (RWH) Eight lugers are set to join the pool of Olympic Athletes from Russia (OAR) after the accreditation commission of the International Olympic Committee (IOC) gave the squad the go-ahead to compete at the Winter Olympics in PyeongChang (9 – 25 February 2018). Details of the luge team were released in Moscow. It will be led by the two medal candidates Semen Pavlichenko, the 2015 World Champion, and Roman Repilov, who claimed silver at the World Championships in the pre-Olympic winter and finished as overall winner of the Viessmann World Cup. Stepan Fedorov completes the men's squad. The women's squad features Ekaterina Baturina, while Aleksandr Denisev/Vladislav Antonov and Andrei Bogdanov/Andrei Medvedev will compete in the double-seater.
A commission headed by the former French Sports Minister Valerie Fourneyron assessed the members of the Olympic Athletes from Russia (OAR) squad on the basis of 17 criteria. A total of 169 athletes have been invited to compete. The IOC suspended the Russian Olympic Committee (ROC) on 5 December 2017, ruling that Russian athletes would be able to compete by invitation only and under the Olympic flag as the squad of "Olympic Athletes from Russia".