Executive Board to prepare the annual Congress in Ljubljana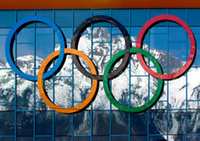 Innsbruck (RWH) In preparation for the 67. Congress of the International Luge Federation (FIL) the Executive Board is to meet in Innsbruck on 16th and 17th May 2019. According to the agenda, the EB members will discuss the applications submitted by the national federations and the proposals of the commissions for the annual meeting of the FIL, to be held on 14th and 15th June 2019 in Ljubljana (SLO). The budget proposal for the 2019-2020 season is also on the agenda.
Topics include as well the state of preparations for the Winter Youth Olympic Games in Lausanne (SUI), the nomination of the juries and technical delegates in the coming winter and the annual poster competition of the FIL.