FIL announces Olympic starting places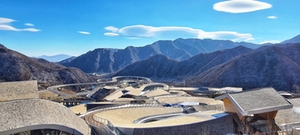 Salzburg (FIL) 106 athletes from 26 nations will compete in luge at the XXIV Olympic Winter Games in Beijing 2022.
There are twelve medals to be won in luge. In the singles disciplines one competition will be held for men and one for women. For each, there will be four runs over two days. The Men's singles will start on 5 February, the day after the official Beijing 2022 opening ceremony with the first two runs. There are 35 women and 35 men in each singles discipline and 18 doubles.
On 9 February, two heats will be held in the Olympic doubles competition and on 10 February 2022 the Olympic team relay competition will take place. Athletes of both genders can compete in these two events.
Based on the Olympic Qualification System for Beijing 2022, the International Luge Federation FIL has published the allocated quota places per country. The National Olympic Committees have accepted these quotas and reported their nominations to the FIL by 18 January 2022.
The following quota places for the Olympic Winter Games Beijing 2022 have been allocated -> FIL Luge Qualification List Beijing 2022128 KB