FIL Executive Board applies with Women's Doubles as new Olympic event for the Olympic Winter Games Milano Cortina 2026
Salzburg (FIL) The Executive Board of the International Luge Federation (FIL) met on September 23, 2021 and conducted its regular meeting in advance of its 69th Congress. During the meeting details related to a number of items were discussed in preparation for the Olympic Winter Games Beijing 2022.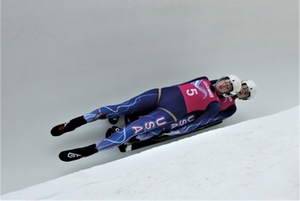 In addition, the Executive Board discussed the Olympic Winter Games Milano Cortina 2026 with respect to applications for new events as applications are due to the IOC by no later than November 2021. The decision was made to make an application for the inclusion of Women's Doubles Luge.
Adding Women's Doubles Luge to the program would make the sport of Luge gender equal at the Olympic Winter Games. This action taken by the FIL Executive Board is consistent with the IOC's goals set forth by Olympic Agenda 2020+5. It is also compliant with the resolution passed by the IOC Executive Board in June 2021, which requires gender equality, no additional Games venues compared to the current venue masterplan, and no increase in the overall athlete quota for a maximum of 2900, as stated in the Olympic Charter.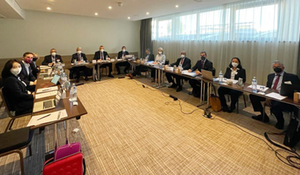 The Executive Board also considered an application for Natural Track Luge. But it was decided to take a longer view for this version of Luge, in order to better align it with the goals and objectives specified by the IOC for inclusion on the program at future Olympic Winter Games.
FIL President Einars Fogelis stated- "We are excited to take this important next step for the inclusion of Women's Doubles Luge for the Olympic Winter Games 2026 and meet this important goal of gender equality. The FIL is committed to implementing all of the goals for Olympic Agenda 2020+5, as well as meeting the requirements for the expansion of Luge events on the Olympic program".