FIL Executive Board Meeting: Hygiene concept adopted to safeguard the pre-Olympic season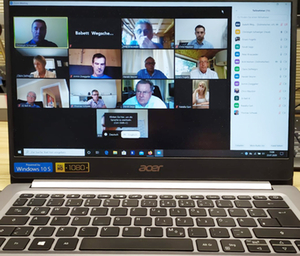 Berchtesgaden (FIL) On Thursday July 23rd 2020, the Executive Board of the International Luge Federation (FIL) convened in a video conference.
The focus of this online meeting was the current developments around the worldwide COVID-19 crisis. Among other things, a race week format adapted to the situation as well as a FIL protection and hygiene concept for World Cup events were discussed and in principle decided upon.
From a current point of view, these proposals include a maximum number of sleds per race week, a more flexible number of training runs, a reduction of the number of referees and the exclusion of spectators and side events for next time. FIL Executive Director Christoph Schweiger reports: "The objective of these provisional measures is to protect all athletes as well as all persons involved in the staging of the luge season from COVID-19 infection and thus enable the reliable staging of the upcoming luge season. Further adaptations are possible at any time depending on the COVID-19 situation."
The deadline for the decision regarding the implementation of all planned World Cups and FIL Championships was set for September 15th 2020.
The pre-homologation of the new Olympic track in YanQuing (China) will take place in the period from October 23rd to November 1st 2020, subject to major conditions and restrictions. The international contingent includes a total of 16 athletes, coaches and experts. Additionally, luge athletes from China and their coaches will also be in this FIL field.
The FIL COVID-19 Coordinator for North America and Asia will be the Executive Board member Dwight Bell, who is from the USA. The focus of his activities will be on negotiations regarding the lifting of travel restrictions for FIL luge athletes.
In addition, the Executive Board meeting decided on the updated FIL calendar for natural track luge as well as a redesign of the race calendar for the youth and junior sector based on COVID-19. race calendar natural track luge 2020/2136 KB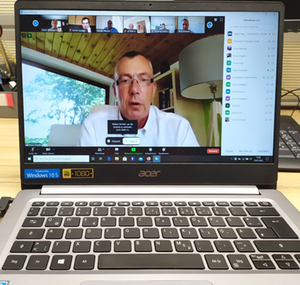 The FIL has asked the Organizing Committee of the 2026 Olympic Winter Games in Milan/Cortina (Italy) for their support for the inclusion of natural track luge in the Olympic program. Corresponding application documents will be submitted to the IOC in due course, also for the discipline women's doubles on artificial track.