FIL Family mourns the passing of Adam "AJ" Rosen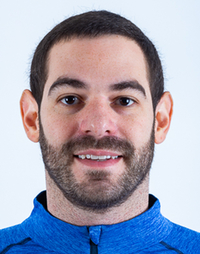 Berchtesgaden (FIL) It is with great sadness that we have to announce that three-time Team GB Olympian, long-time member of our FIL family Adam "AJ" Rosen passed away in the early hours of Sunday, December 19, 2021, after a valiant battle with cancer.
The 37-year-old native New Yorker held dual citizenship of the UK and the US. AJ stands for Adam Joseph. He was named after his British grandfather (Alfred Joseph) who served aboard HMS Sussex for the Royal Navy during World War II. His mother is from Canvey Island, England, while his father is from Queens, NY.
During the 1994 Winter Olympics in Lillehammer, AJ became interested in the sport of luge and tried it for the first time when he was 13 years old. His love of speed immediately attracted him to the sport of luge. Adam Rosen still holds the record for the best ever finish by a Brit in luge, 6th place at the World Cup in Calgary, Canada in 2009.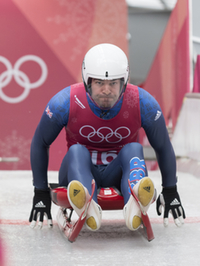 In addition to luge, which he actively pursued for Team GB until the 2018 Winter Olympics in PyenongChang, aviation was his greatest passion. At 16, AJ flew solo in a Cessna 172 at Embry-Riddle Aeronautical University in Daytona Beach, Florida. After high school, he was also accepted to Embry-Riddle Aeronautical University, but chose to train as a luger for the 2006 Olympics, which required him to work full time. AJ finished 16th in both the 2006 Games in Torino, Italy and the 2010 Games in Vancouver, Canada. AJ also competed part-time in the doubles with Ray Thompson, who is employed in the British Army. After his luge career, AJ worked as a commercial pilot in Florida.
GB-Luge wrote on their Facebook page, "AJ was not only the best Team GB luge Olympian of all time, but also the kindest and most down-to-earth person you could wish to meet."
FIL President Einars Fogelis said, "All of our thoughts are with AJ's family and friends at this difficult time. The whole FIL family will miss AJ Rosen very much and will always remember him fondly".