FIL forced to postpone 68th Congress to autumn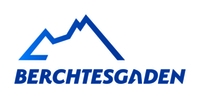 Berchtesgaden (RWH) The International Luge Federation (FIL) is forced to postpone the 68th Congress 2020, scheduled on June 15 and 16 in Berchtesgaden (GER). This was announced by President Josef Fendt in a circular letter. The decision was made by the Executive Board of the FIL in close cooperation with the German Federation (BSD) as the organizer. In May, the FIL will inform of the exact date, likely to be in October or November, it was said in the writing.
The FIL would like to point out that the application deadlines listed in the FIL Congress invitation of March 16, 2020 are still valid, Fendt wrote.