Former luger Guido Hilgarter (AUT) lost his last fight. On Wednesday, February 17th 2021, the Carinthian died after a serious illness. The double specialist was 49 years old.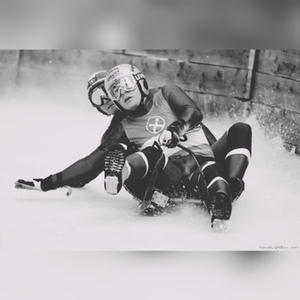 Guido Hilgarter (front) died at age 49
Guido Hilgarter shaped the luge sport for over 10 years and was considered a recognized expert in luge on natural track even after his sporting career. In 2009, his last season on the luge, Hilgarter celebrated great successes in the doubles. Together with Herbert Kögl he won the IC Cup in Jesenice (SLO), Laas (ITA) and Latzfons (ITA). In the summer Hilgarter often worked on his technique on the rollers, and in 2006 he won the European Grand Prix in Liechtenstein.
The International Luge Federation FIL extends its sincere condolences to Guido Hilgarter's family.