International Luge Start-Cup in Meransen cancelled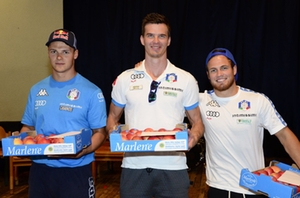 Meransen (FIL) The 29th International Gitschberg Luge Start Cup in Meransen (ITA) in September 2020 has to be cancelled due to the current coronavirus pandemic.
For many European luge athletes, the traditional ice start competition in South Tyrol in September has always been a fixture in their season preparation calendar. The Italian national luge team was always completely at the start in Meransen and used the local ice for an intensive training week in South Tyrol.
Start-Cup organizer Helene Stampfl from the organizing club ASV Gitschberg regrets the cancellation: "Since the safety regulations on our start track are almost impossible to comply with, we have decided with a heavy heart not to hold the International Starting Competition this year. We very much hope that we can hold our competitions in Meransen again in 2021 as usual".