Latvian national team will be led by Zintis Saicans from now on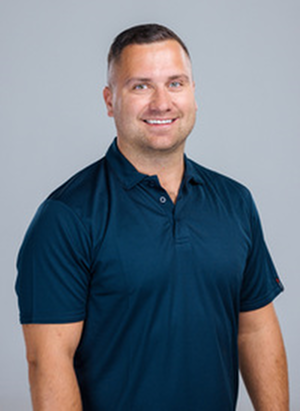 Sigulda (FIL/25 May 2023) After the XXIII Olympic Winter Games 2018 in PyeongChang, South Korea, the Latvian national team changed its operational structure and worked without a head coach of the team for five years. With a team of coaches and a team manager, the Latvian team was successful at the XXIV Olympic Winter Games in Beijing 2022. After evaluating the results of the previous season, discussions between coaches and athletes of the national team, as well as assessing the need for comprehensive preparation for the XXV Olympic Winter Games in Milano-Cortina in 2026, the leadership of the Latvian Luge Federation (LKSF) has decided to make adjustments in the team by appointing Zintis Shaicāns as the head coach of the Latvian national luge team.
"Considering the increasing importance of physical fitness and important athletic values for international success, as well as the necessary psycho-emotional preparation for the next season, changes in the team's preparation plans were necessary. We hope that the team will be more successful under the leadership of the new head coach," said LKSF president Klāvs Vasks.
Taking the offer to lead the Latvian National Luge Team in April, Zintis Saicans will take up the position of head coach of the Latvian National Luge Team starting from the 2023/24 season. During the summer work process, Zintis Saicans will participate in training work to introduce additional exercises to improve start technique.
"It is an honor and a great responsibility to lead an excellent team. I know the team very well. All of the current national team athletes are former students of mine. Therefore, the character traits and work ethic are clear. My vision is to build a cohesive team where the athletes are confident in themselves and everyone proves to themselves that they are the best. It is also important not to be afraid of new challenges and to keep developing. The chemistry and discipline within the team is also very important. I believe that I will bring a positive atmosphere to the team," says Zintis Saicans .
In 2017, Zintis Saicans started his career as the head coach of the Latvian Luge Federation's junior and youth teams. Over the past six years, he has won medals at two Winter Youth Olympic Games and at the Junior World and European Championships.
"We achieved very good results in leading the youth and junior teams, but it was just a lot of teamwork. The successes were based on building a focused team with a direct and clear vision to achieve the highest goals. I must say that my greatest satisfaction is that under my leadership the juniors and young athletes have developed into personalities, fearless athletes ready to overcome any difficulties. In my opinion, this has contributed to the tremendous growth. Discipline, self-confidence and respect are the hallmarks of the fantastic performances of the youth and junior teams," says Zintis Saicans.
photo: LKSF