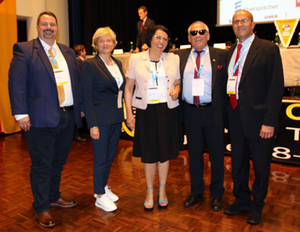 Natural Track World Championships 2023 in Vatra Dornei
Hall (FIL) The 2023 FIL World Championships on natural track will be held next winter in Vatra Dornei, Romania. This was chosen by the 32 delegates of the 70th FIL Congress on June 18, 2022 in Hall in Tyrol.
Thus, for the second time after 2017, the FIL World Championships of natural track luge will be held in Romania.
The 2023 European Junior Championships in natural track luge were awarded by the 70th FIL Congress to Mariazell (AUT).