Nina Reithmayer Project Manager Scouting at Swiss Sliding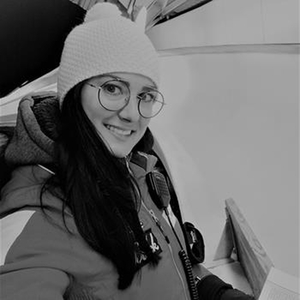 Netstal (FIL) Silver medallist at the 2010 Winter Olympics in Vancouver, Nina Reithmayer (Austria) has been working for Swiss Sliding as project manager for young luge talents in Switzerland since November 2020. The 37-year-old Tyrolean is responsible for recruiting new luge talents.
Sepp Benz, the head of the luge division at Swiss Sliding, who died in February 2021, had recruited Reithmayer as an employee. When Benz found out that the Olympic medallist was moving to Switzerland to live with her boyfriend, he didn't give up. The aim of this new position is to bring more momentum to the Swiss federation's work with young athletes.
Nina Reithmayer remembers: "Sepp already approached me at the 2019 Luge World Cup in Igls. He had talked to Heinz Möckli about it and had also already made concrete plans to push the young luge talents in Switzerland. He wanted to bring more life back into the sport of luge. Since I moved to Switzerland to live with my boyfriend in September, Sepp naturally took notice of me".
Nina Reithmayer immediately found the idea and the area of responsibility at Swiss Sliding very interesting. However, the native of Innsbruck already had a job as a doctor's assistant in a clinic in Switzerland in sight. After several meetings with Sepp Benz and those responsible at Swiss Sliding and a cancellation of the job in the clinic, Reithmayer then returned to luge in November 2020. This time, however, not as an athlete but as a project manager for young talents.
The Olympic medallist explains: "Unfortunately, we didn't make as much progress as we had planned. The coronavirus pandemic threw a spanner in the works and Sepp's sudden death forced us to restructure. Now I hope that we can finally gain momentum and get some children interested in luge. Now that it's getting warmer, we want to offer rides on the roller sled and hope to inspire the next generation with that."