Olympic Champion Margit Schumann passes away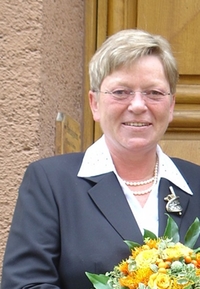 Oberhof (RWH): The International Luge Federation (FIL) is mourning the death of Margit Schumann. The 1976 Olympic Champion and four-time World Champion passed away in Oberhof, Germany, on 11 April 2017 at the age of just 64. Margit Schumann joined the FIL's Hall of Fame in 2003 alongside Vera Zulula, the only other female athlete with this honour.
In the 1970s, Margit Schumann was the athlete to beat in the women's luge event. Prior to her Olympic gold, she won bronze at the 1972 Winter Games in the Japanese city of Sapporo. Her record of four World Championship titles (1973, 1974, 1975 and 1977) remained unbeaten until the most recent winter season when Tatjana Hüfner (GER) won her fifth gold medal in the World Championships.
At the European Championships, Margit Schumann secured the title on three separate occasions, as well as one silver and one bronze. After finishing sixth at the Winter Olympics in Lake Placid (USA), she retired as an active athlete and switched to coaching. She later worked for the German armed forces and at the district drafting office in Suhl.
From 2005 until his death in 2014, Margit Schumann was married to the FIL's long-serving press officer Harro Esmarch. Their marriage in Berchtesgaden was officiated by the FIL's President Josef Fendt in his role as head of Berchtesgaden market town council.