Olympic Channel to present 300 Hours of Winter YOG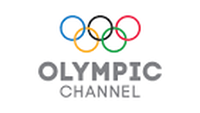 Lausanne (RWH) The Olympic Channel announced coverage plans for the third edition of the Winter Youth Olympic Games (YOG) Lausanne 2020 to be held from 9 to 22 January 2020, including live and on-demand event streaming, a dedicated YOG Channel and daily live shows. Olympic Channel will transmit more than 300 hours of TV pictures.Link: https://www.fil-luge.org/en/lausanne-youth-olympic-games.
The Olympic Channel's comprehensive multi-platform coverage will be available in all territories worldwide and began on Thursday, 9 January with the Opening Ceremony live from the Olympic Capital of Lausanne.
The Winter YOG are a multi-sport competition for young elite athletes from around the world between 15 and 18 years old and will feature an equal number of male and female athletes.