Olympic silver medallist Chris Mazdzer joins cast of US TV show "Dancing with the Stars"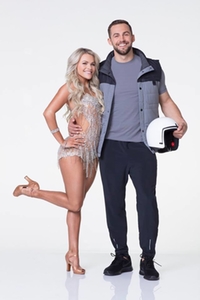 Lake Placid (RWH) Chris Mazdzer, the Olympic silver medallist in PyeongChang, has been invited to take part in one of the USA's most popular TV shows. The runner-up at the Winter Olympic Games in Korea will be one of the contestants in the new series of ABC's "Dancing with the Stars", in which ten world-class athletes will compete for the Mirrorball Trophy. In Germany the programme format is known as "Let's Dance" on RTL, while Austrian broadcaster ORF features an equivalent series called "Dancing Stars".
Chris Mazdzer, who became the first American man to win an Olympic singles medal, will compete alongside dance partner Witney Carson. "Being asked to join the prestigious and fun television show "Dancing with the Stars" is an incredible honor," said Chris Mazdzer in a press release issued by the US Luge Association (USLA) in Lake Placid, New York. "Dancing with the Stars" begins its 4-week run on 30 April.