The 68th FIL Congress on November 20th to be held as a video conference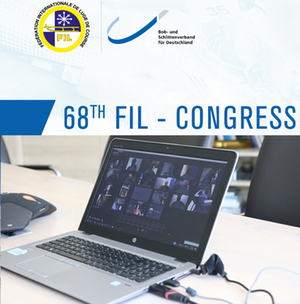 Berchtesgaden (FIL) On Friday, November 20th 2020, the 68th Congress of the International Luge Federation, FIL, will be held as a video conference for the first time in the history.

Due to the ongoing worldwide Coronavirus crisis, the FIL Executive Board, with the involvement of the local authorities and after many discussions with the Bobsleigh and Sleding Federation for Germany (BSD), has now decided to be restructured as the Online Congress on November 20th 2020.
All votes and elections will be conducted by means of an electronic voting system (secret and anonymous).
Originally, the World Congress had been scheduled for June 15th and 16th in Berchtesgaden, Germany, and then, due to the situation regarding the SARS-CoV-2 virus, it was postponed to November in Berchtesgaden.