The FIL Commission Natural Track met for its annual meeting in Innsbruck (AUT) on May 22nd. There the course was set for the 2021/2022 season.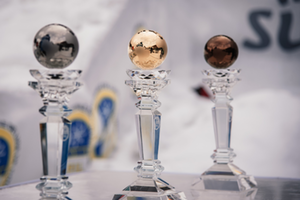 The planning of the season 2021/2022 is on
The meeting in Innsbruck was the first meeting of the committee members in attendance for over a year. All other meetings were held virtually because of the corona pandemic.
The agenda in Innsbruck was full, after looking back on the past luge World Cup season on natural track discussions were held about possible adjustments to the IRO rules and regulations, as well as the strategic plan of the International Luge Federation FIL. The racing calendar for the coming winter was decided, both for the FIL Luge World Cup on natural track and for the Junior World Cup. Natural Track Sports Director Andreas Castiglioni is satisfied: "We can look forward to an exciting season, the climax will be the European Championships in Laas (ITA) and the Junior World Championships in Jaufental (ITA). There are also one or two surprises in the World Cup calendar. "
The race calendar must now be approved by the FIL executive, after which the race calendar is official and presented.