The Gangwon 2024 Vision: Korea's Youth Together for a Peaceful and Better Future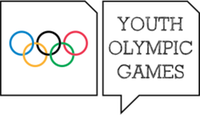 Gangwon (FIL) During the first meeting between the International Olympic Committee (IOC) Coordination Commission and Gangwon 2024, the Korean hosts of the 4th Winter Youth Olympic Games (YOG) announced on 31 March 2021 their powerful vision that will form the basis for all their activities in the coming years: "Gangwon 2024 - Youth Celebrating Peaceful Coexistence and Unity through Sport to Build a Better Future Together." "Youth" refers to the participating young elite athletes aged 15-18 and the local youth of Korea and the region.
Gangwon (KOR) was chosen to host the 2024 Winter Youth Olympic Games (YOG) at the 135th IOC Session in Lausanne, Switzerland. The Winter YOG in Gangwon will predominantly take place on the sports venues used for the PyeongChang 2018 Olympic Winter Games. For the young lugers, as well as the bobsleighers and skeletonis, the competitions will take place at the Alpensia Sliding Center.
The International Olympic Committee Executive Committee approved the event programme and athlete quotas for the Gangwon 2024 Winter Youth Olympic Games (YOG), which will provide access to the Winter YOG environment for more elite young athletes than ever before and achieve full gender equality.
The athlete quota will be increased from 1,872 to 1,900. At the same time, it will be possible to contain the overall cost and complexity of the YOG by further developing the "multiple wave" concept that was successfully introduced with the two-wave system at Lausanne 2020. This allowed athletes to stay in the Youth Olympic Village (YOV) for one of two periods, depending on their competition and Learn & Share schedules.
The IOC Executive Committee set a winter YOV event programme with a maximum of 81 events, confirming the overall sustainable size of Lausanne 2020. In addition, competition schedules and transport considerations will be aligned with the location and number of YOVs to ensure that all athletes have time to participate in the Learn & Share programme and other education and development opportunities.