The reigning world champion in luge on natural track, Thomas Kammerlander, is continuing his career. "After careful consideration, I have decided to start again next winter. But it will definitely be my last season as an active player," explains the man from Ötztal.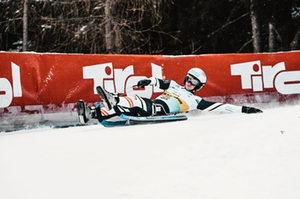 Thomas Kammerlander wants to defend his world-champion-title
For "Kammi", a very important factor in his decision was that the long-standing cooperation with main sponsor Sölden will be continued. "In addition, my career should not end like last season with the cancellation of the race in Moscow. It's also clear: I won't start for fun, I'll get the best out of myself again," the 32-year-old is already sending a warning to his competitors.
One of the biggest goals will be the World Championship next winter - with "Kammi" as the defending champion. "Of course I want to get another medal at my last World Championships," says Kammerlander. The International Luge Federation should announce the venue of the title fights in the near future.
And what happens after your active career? "I owe a lot to the sport. The many years were also an excellent school of life. I'm open to everything and can definitely imagine an official function in natural track tobogganing in the future," says "Kammi" looking to the future.