Thomas Steu can return to training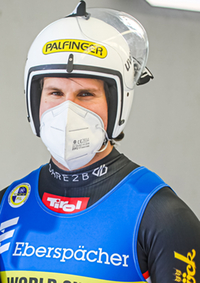 Salzburg (FIL) As the Austrian Luge Federation (ÖRV) announced, overall World Cup winner Thomas Steu is back in team training four weeks after his heavy Covid 19 disease.
Fever, breathing difficulties, loss of sense of smell and taste, loss of appetite and seven kilos less body weight were anything but easy for Thom Steu in the past weeks. Covid-19 has hit the 27 year old Vorarlberg native hard.
The doubles specialist told to ÖRV: "There are still further examinations to be done, but I have already been given the green light by the doctors for pure weight training. Certain exercises are not yet possible because the supply to the lungs under full load is not yet optimal, but it is getting better day by day".