Italy will become a hotspot for luge on natural track in the 2021/2022 season. Two title fights will be held in the host country of the 2026 Winter Olympics.
While details are still being worked on the racing calendar for the 2021/2022 season, the venues for the FIL European Championships and FIL Junior World Championships have already been determined. The 29th European Championships will be held on the "Gafair-Track" in Laas. The defending Champions are Michael Scheikl (AUT) in the men's singles, Evelin Lanthaler (ITA) in the women's singles and the brothers Patrick Lambacher / Matthias Lambacher (ITA) in the doubles. For Laas it is the first European Championship, before Italy had already hosted seven times the luge European Championships on natural track (Taisten 1973, Seis 1977, Aosta 1979, Völs 1991, Moos 1997, Olang 2008 and Moos 2016).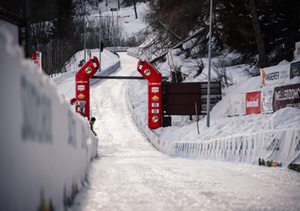 The highspeed straight in Laas
For the juniors, one year after the luge European Championships on natural track in Jaufental also the 2022 World Championships on natural track will take place there. It is the first World Championship on the "Tonnerboden-Track", which was newly built a few years ago. In Jaufental new World Champions will be crowned in all three categories. The defending Champions Lisa Walch (GER) in the women's single, Fabian Ahenrainer (AUT) in the men's single and Fabian Achenrainer / Simon Achenrainer (AUT) in the doubles are no longer eligible to compete in the juniors.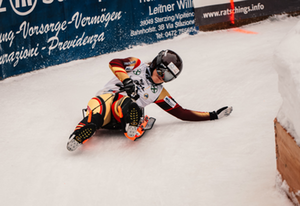 Lisa Walch at the Junior European Championships 2021 in Jaufental
The exact dates for the title fights have not yet been set. The Junior World Championship in Jaufental is expected to be held on the last weekend in January 2022 or the first weekend in February 2022, the European Championship in Laas a week later.