Main Sponsors of FIL
Viessmann
The Viessmann Group is one of the leading producers of heating technology systems. With 10 factories in Germany, France, Canada, Poland and China, with distribution organisations in Germany und 34 other countries as well as 111 sales establishments worldwide, Viessmann is geared to be international. For more than ten years partner of the International Luge Federation, Viessmann is amongst other things title- and main sponsor of the Viessmann Worldcup Series.
www.viessmann.com
heizung.de
#WirLebenWinter

Eberspächer
Eberspächer is one of the leading system developers and suppliers of exhaust technology, vehicle heaters and air conditioning systems worldwide and is also involved in automotive electronics and tools and services for electronic networking in the vehicles. Their customers include almost all European and North American, and increasingly more Asian manufacturers of passenger cars and commercial vehicles. Eberspächer supports the International Luge Federation as a main sponsor of the Viessmann World Cup and the artificial track European Championships.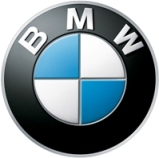 The BMW Group
The BMW Group is the leading premium manufacturer of automobiles and motorcycles in the world with its BMW, MINI and Rolls-Royce brands. As a global company, the BMW Group operates 28 production and assembly facilities in 13 countries and has a global sales network in more than 140 countries. The success of the BMW Group has always been built on long-term thinking and responsible action. The company has therefore established ecological and social sustainability throughout the value chain, comprehensive product responsibility and a clear commitment to conserving resources as an integral part of its strategy.
BMW Group Germany is Official Partner of the International Luge Federation (FIL). Within the scope of the partnership, BMW is present on the international scene as "Official Main Sponsor of the Viessmann Luge World Cup" and "Presenting Sponsor of the Viessmann Team Relay World Cup presented by BMW". In very few other sports are dynamics, efficiency and technical perfection - qualities that also reflect the philosophy of the BMW brand - as important as in the luge.
Partners of the FIL

Uvex
Since the formation of the Uvex -Group in 1926 their main theme "PROTECTING PEOPLE" stands for the protection of people in business, sports and free time. Uvex pays the awards and bonuses for artificial track athletes. Furthermore the company supplies the International Luge Federation with safety helmets for its countries.

ST Sportservice
The partnership between FIL and ST Sportservice dates back many years. The company with its headquarters in Leipzig, Germany, was founded in 1990 under the name of MIC Informationssysteme GmbH. Since 2006, it has been part of Swatch Group, Ltd., which is based in Biel/Switzerland. ST Sportservice provides timing and data services for luge events on artificial track, develops hardware and software tailored for the sport as well as TV graphics. ST Sportservice is also the FIL's internet service provider.
Conceptum Logistics GmbH
Conceptum Logistics is a well established logistic service provider located in Germany. As a provider of integrated logistic services the company offers consultancy services, preparation and realization of projects, and runs commercial operations. The two business areas, project logistics and transport services by seafreight and airfreight, are operated by the company's two competence centers. With subsidiaries in North and South America, India and Dubai as well as strategic alliances in all economic centers and metropolises, Conceptum Logistics GmbH comprises an excellent global network.
Joska Bodenmais
Once upon a time the victors were allowed to drink from the cups of kings. Today it is the crystal cups of JOSKA Bodenmais that indicate the top performances. The glassmakers not only manufacture exclusive cups, but also a comprehensive range of sports cups, medals, presents and gift items. Using different engraving technologies, your logos, coats of arms or inscriptions can be applied to all glass objects in the catalog according to your wishes.
GTS sports adventures
Sponsors Natural Track
Trenker
Trenker makes high-quality and healthy bread from natural ingredients. Trenker bread and pastry are produced in an outstandingly beautiful natural landscape. Environmental protection and the careful handling of resources are a constant goal and a challenge.